PVB Premium + proxycheck.io Starter 40k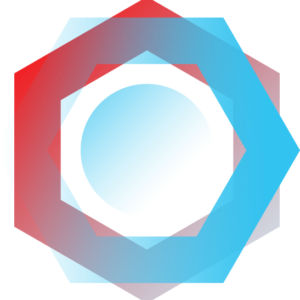 Bundle includes: Proxy & VPN Blocker Premium WordPress Plugin with 1 year of updates and support - $20 proxycheck.io Starter 10K Daily Queries Plan for one year - $23.02 (a saving of 30% on the proxycheck.io price.)
Description
Bundle: Proxy & VPN Blocker Premium Plugin 1 Year + proxycheck.io Starter 40k Daily Queries 1 Year
The proxycheck.io Plan:
When purchasing this bundle, you will need to provide your proxycheck.io API Key. If you don't yet have an API Key, please get an API Key from proxycheck.io. The free API key allows 1000 Daily Queries.
Please note that the process of adding your plan to your API Key is manual, and this process may take up to 12 hours from the point of purchase. You will however have immediate access to your Proxy & VPN Blocker Premium License Key.
---
The Proxy & VPN Blocker Premium Plugin:
All the features of the free version…
Block Proxies, SOCKS4/4a & SOCKS5/5h, The Onion Router (TOR), Web Proxies and Compromised Servers.
Optionally block VPN's.
Support for Cloudflare.
IPv4 and IPv6 support.
Block select Countries and/or Continents by selecting them in a list – optionally make this list a whitelist instead.
Caching of known good IP addresses for half an hour (configurable between ten and 240 minutes) after the first check to save on repeat queries (and slowing down good visitors).
Optional blocking based on IP Risk Scores.
You can specify a list of pages and posts to protect in addition to what is protected by default.
You can select a specific page on your site as the Block Page rather than the basic Block Page.
You can specify the message shown on the basic Block Page if a custom Block Page isn't specified.
You can specify a custom tag text that will be shown instead of the URL the query was made from, in your positive detection log.
Country blocking.
API Key statistics page.
proxycheck.io Whitelist and Blacklist Editor.
Plus, the following [Premium] Features:
Block Action [Premium]
Fancier Default Block Page with customisable text, background, and logo.
Captcha Challenge Rage with customisable text, background and logo allows you to show a captcha challenge to positively detected visitors, if they pass the captcha the visitor will be allowed to view the protected resource. You can set this to only be seen by VPN Users while Proxy and other detected visitors will still be blocked.
Plus, Custom Block Page and URL Redirect.
Email Filtering [Premium]
Disposable Email Filtering: On User Registration, you can have the email address (by default and recommended they are anonymised like [email protected]) checked with the proxycheck.io API to see if it appears on list of known disposable email address domains.
More to come soon.